ILLUSTRATED E-BOOKS

BOOKS FOR CHILDREN:
Baby's First Book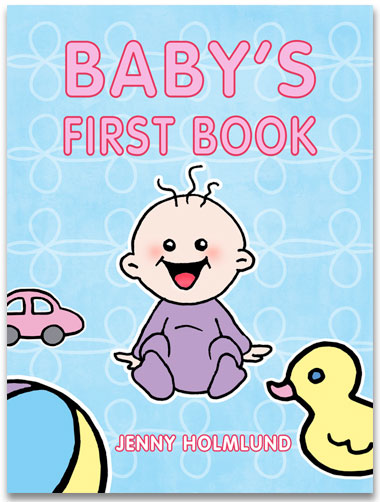 Turtle Bite Books 2012
ISBN 978-91-87307-01-0
E-book, 19 pages
Baby's First Book is an illustrated Point And Say book in lovely pastel colours with common things from a young child's life. What could that be? A ball! In the end all things are collected on one page so the child can point them out. For age 6-18 months.
"I wanted to create a book that makes it possible for small children to participate in the reading through pointing, even if they can not express themselves yet," says Jenny Holmlund, who missed that interaction when she read for her nieces.
Buy Baby's First Book from Amazon / Kobo / Itunes
---
Baby meets the animals

Turtle Bite Books 2012
ISBN: 978-91-87307-07-2
E-book, 17 pages
Who is this? The sheep. What says the sheep? BAA …
Come along when baby meets some of our most common animals! A charming picture book that shows how for example ducks, cats and cows look and sound. The book has expressive, simple illustrations perfect for curious babies and toddlers. For age 0-2 years. MOO!
Baby-Meets-the-Animals-preview
Buy from Amazon/ Kobo / Itunes
---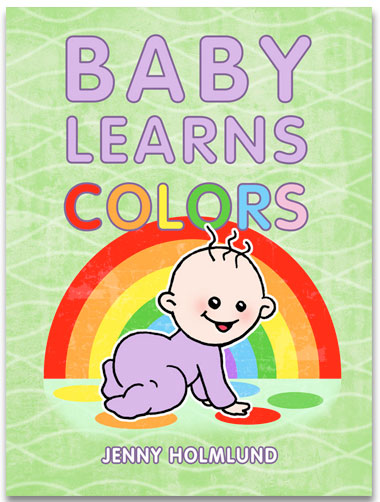 Baby Learns Colors
Turtle Bite Books 2013
ISBN: 978-91-87307-17-1
E-book, 18 pages
Baby Learns Colors is a Point and Say book with charming illustrations. With common things from a young child's life this book helps to put words to the colors around us. What color is the banana … or the ball?
Every other page shows the Baby together with the colorful thing, which invites the child to enhance the fine motor development by pointing them out.
At the last page you'll find a rainbow so you can find out how many colors you remember!
Suitable for 6-18 months.

Preview-Baby-Learns-Colors-Jenny-Holmlund

---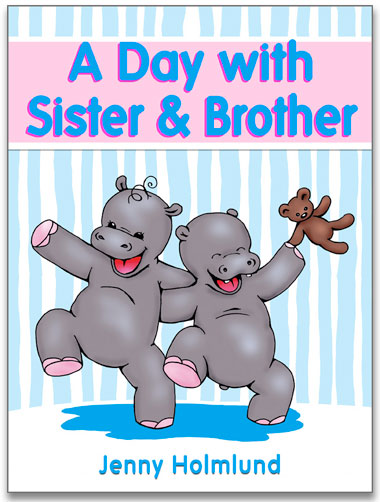 A Day with Sister and Brother

Turtle Bite Books
ISBN: 978-91-87307-04-1
E-book, 15 pages
Everyday life can be quite eventful. Sometimes Sister has to protect little brother from a creepy snail, sometimes Brother has to comfort big sister when she's hurt her knee. "A day with Sister & Brother" depicts situations that young children can easily recognize. It has lovely, colorful illustrations and a simple text, making the book perfect for small children.
A-Day-With-Sister-&-Brother-preview
Buy A Day with Sister and Brother from Amazon / Kobo / Itunes